Table of Contents
Phoenix, the sun-kissed city renowned for its torrid temperatures, has a lesser-known secret – it is also vulnerable to water damage! Although precipitation may be less frequent in the Valley of the Sun, instances of water damage due to faulty plumbing, roof leaks, monsoons or flash floods can occur, potentially causing devastation to property owners.
Our blog post today will delve into the issue of water damage in Phoenix. Specifically provides preventative measures and tips on managing and recovering from such damaging predicaments. So join us as we navigate through this crucial topic, offering advice from water damage phoenix experts, personal experiences and action steps to mitigate water damage in Phoenix.
Water Damage Phoenix Restoration Services
Water damage in Phoenix is a common occurrence, due to the high humidity and heat levels in the area. If you are dealing with water damage, it is important to take immediate steps to mitigate the damage and prevent further damage. The first step is to call a professional as soon as possible to help assess the damage and start the water damage restoration process.
Once the professionals arrive, they will help you remove any furniture or belongings that are not damaged. Then move them to a safe, dry area. The next step is to extract the water from the affected area. This may involve using a wet/dry vacuum, pumps, or pumps with extraction wands. Fans and dehumidifiers are then used to dry the affected area and prevent the growth of mold and mildew.
Once the area is dry, it is important to address any underlying structural damage. This includes replacing drywall, carpets, and flooring. The space should also be thoroughly disinfected to prevent the spread of bacteria and other contaminants. Lastly, it is important to monitor the area and assess for any further damage.
Restoring Your Life After Water Damage Restoration Cleanup
Water damage can pose a significant challenge for homeowners in Phoenix, Arizona. The region's scorching and arid climate can exacerbate the severity of water damage and complicate the repair process. Acting promptly after encountering water damage is essential to mitigate its impact and thwart any potential further harm.
Your primary course of action following water damage should involve a thorough assessment for any potential electrical, plumbing, or structural issues. When addressing electrical and plumbing concerns, it is imperative to enlist the services of a qualified professional to ensure the work is executed correctly. Simultaneously, any structural damage must be promptly evaluated and addressed to prevent its escalation.
Equally crucial is conducting a comprehensive check for potential health hazards within the affected area, and taking necessary precautions to safeguard both yourself and your family. The rapid growth of mold and mildew in damp environments can lead to severe health problems. Therefore, it is of utmost importance to thoroughly clean and sanitize the impacted area once all necessary repairs have been completed.
Lastly, do not overlook the importance of promptly repairing or replacing any appliances or fixtures that may have suffered damage due to the water. This encompasses but is not limited to, water heaters, refrigerators, dishwashers, and washing machines. Swift action on this front will significantly reduce the extent of the damage and prevent any further deterioration.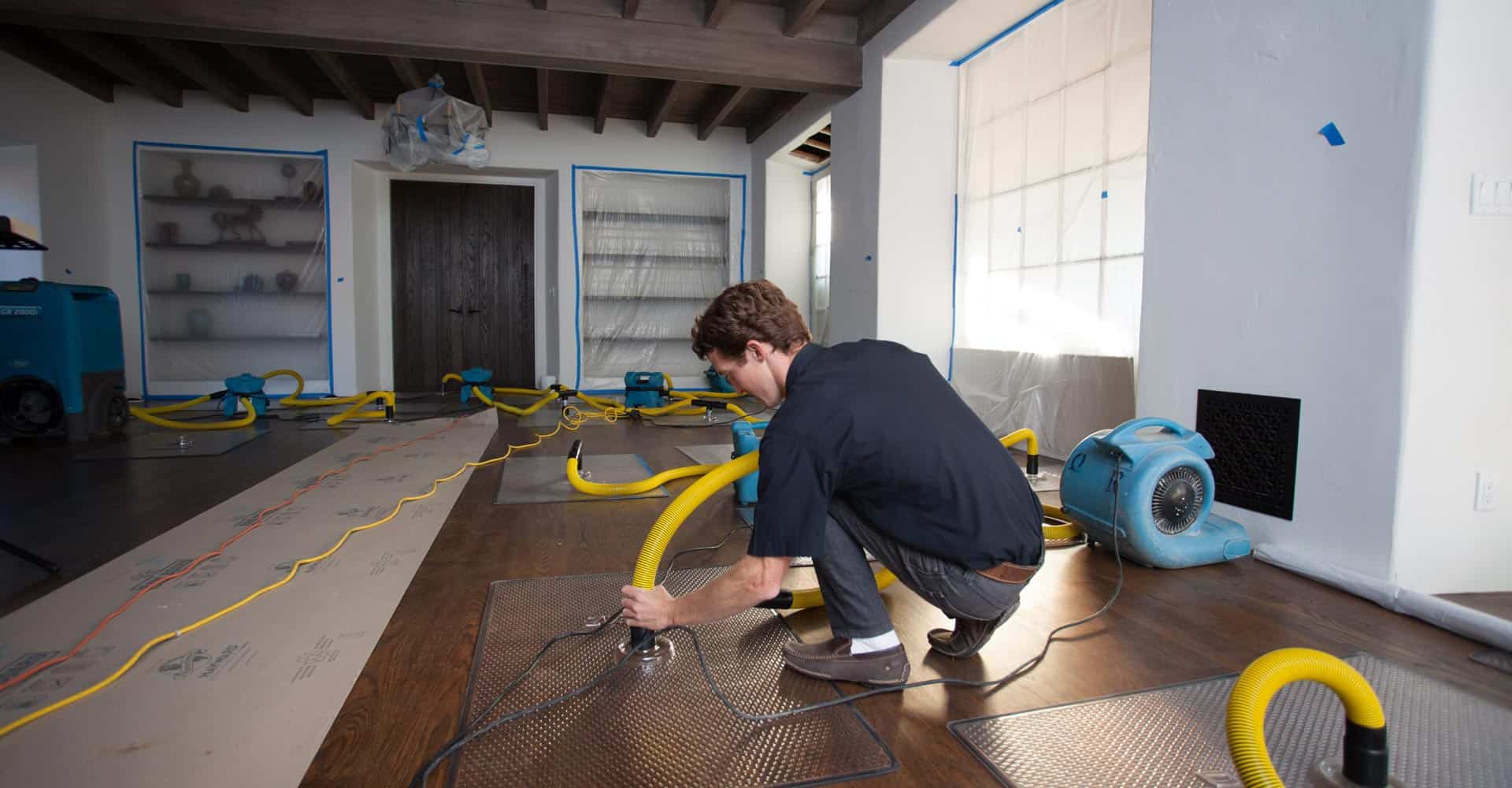 Your Trusted Source for Emergency Water Damage Restoration and Flood Cleanup Services in Phoenix, Arizona Metro.
Are you dealing with water damage in the Phoenix, Arizona area? If so, you can find the help you need with our emergency water damage restoration and flood cleanup services. Our experienced professionals are here to assist you with all forms of water damage, from flooding and sewage backups to overflowing toilets.
We utilize advanced technology to detect any hidden moisture so that we can ensure complete water removal. We also provide comprehensive structural drying services to reduce the risk of mold growth. Our state-of-the-art equipment can extract water and moisture from carpets, upholstery, and other materials. We take our services one step further by conducting a thorough cleaning of all affected areas, including sanitizing and deodorizing. Plus, we follow up with complete reconstruction and restoration services to repair any damaged property. Don't let water damage ruin your property. Contact us today for emergency water damage restoration and flood cleanup services in Phoenix, Arizona. Our team is here to provide you with the help you need.
Insurance Preferred Water Damage Restoration Specialist. All Insurance Accepted.
As a top-rated Water Damage Restoration Specialist in Phoenix, we proudly accept all insurance and provide services that are tailored to meet specific needs. Our expert team is fully equipped to handle all kinds of water damage scenarios, including flooding, leaks, mold infestations, and more while working closely with your insurance company to ensure a hassle-free claim process. As a preferred vendor by most insurance companies, we are committed to offering quick, efficient, and exceptional water damage restoration services throughout Phoenix. If you find yourself dealing with water damage in the Phoenix area, rest assured that Insurance Preferred Water Damage Restoration Specialists are here to lend a helping hand.
Our team of seasoned professionals possesses the expertise and qualifications necessary to tackle water damage in both residential and commercial properties. With access to cutting-edge tools and abundant resources, we offer a comprehensive suite of water damage restoration services, encompassing everything from efficient drying and dehumidifying to complete reconstruction.
What sets us apart is our commitment to making the process as seamless as possible for property owners. We gladly accept all insurance policies, eliminating the hassle and ensuring you receive the assistance needed to restore your property post-flood or any other water-related incident.
Water Removal Service
Living in Phoenix, you know water damage can harm your property. Don't worry; experts are here to help. They act like water superheroes, swiftly reducing damage and recovery time. Their main task? Find the source of the damage and stop it. After capturing the troublemaker, they fix the issue, preventing future problems.
But wait, there's more. They don't just save your property; they save your wallet too. By acting fast and making efficient repairs, they cut restoration costs. Time matters with water damage. Waiting makes it worse. If you face water damage in Phoenix, contact the pros immediately. They'll find the problem, limit damage, and speed up your recovery, saving you money and time.
Professional Water Mitigation
Living in Phoenix, you're well aware of the havoc that water damage can wreak on your home or business. But fear not, for professional water mitigation services are here to rescue you. These experts are like the superheroes of the water world, swooping in to minimize the damage and reduce your recovery time.
Their first mission? To track down the elusive source of the water damage and put an end to it. Once they've apprehended the troublemaker, they work tirelessly to make repairs that not only stop the immediate problem but also prevent future disasters.
But that's not all. These water damage phoenix experts don't just stop at saving your property; they save your wallet too. By swiftly addressing the issue and efficiently making the necessary repairs, they can significantly cut down on the costs of restoration.
Time is of the essence when it comes to water damage. The longer you wait, the worse it can get. That's why if you find yourself facing water damage in the heart of Phoenix, there's no time to lose. Reach out to professional water mitigation services, and they'll leap into action. They'll pinpoint the problem, curtail the damage, and expedite your road to recovery, sparing you both money and time.
Flood Restoration
Water damage in Phoenix results from various factors: heavy rains, sewage backups, or pipe breaks. Flood restoration is crucial. It involves three steps: removing standing water, drying the area, and fixing any water damage. This is why it's important to call Aqua Dry AZ immediately for any destruction. We guarantee our 24/7 emergency service. So give one of our certified experts a call today to schedule a free no-obligation inspection.
First, eliminate standing water and assess damage. This prevents further harm and starts the drying process. Next, use fans, dehumidifiers, and air movers for drying. Lastly, restore the area by replacing carpets, drywall, insulation, and more. Phoenix's flood restoration experts offer timely assistance for all water damage. If you've faced water damage, contact Phoenix's pros promptly to minimize harm and restore your home.
Water Damage FAQs:
What areas in Phoenix are most susceptible to water damage?
The geographic aspects of Phoenix, such as the flat terrain and clay-heavy soil, make certain areas more susceptible to water damage than others. Areas such as Ahwatukee, Sunnyslope, and Camelback East Village, which are adjacent to the mountain regions, often face a higher risk due to runoff during the monsoon season.
Desert Ridge, Paradise Valley, and other neighborhoods with numerous new constructions lack mature landscaping capable of absorbing heavy rainfall, also making them vulnerable. The lower parts of the city, including Downtown Phoenix and South Phoenix, due to their low-lying nature, are often at risk of flooding and subsequent water damage. Homeowners in these regions need to have regular inspections and maintain their properties to mitigate the potential impacts of Phoenix water damage.
How can I protect my Phoenix home from potential water damage?
To safeguard your Phoenix home from potential water damage, it's essential to take proactive measures. The hot desert climate of Phoenix, Arizona, can surprisingly lead to not only dry air issues but also to a variety of water damage problems. Therefore, regular home inspections should be performed to spot any leaks or cracks where water could infiltrate.
This is particularly true for plumbing fixtures and your roof, as these areas are often the primary culprits of water damage. Other steps include ensuring your gutters and downspouts are clean directing water away from your home and checking appliances like washing machines or dishwashers for leaks regularly.
It's also advised to install a water leak detection system for early warnings. Through these preventive measures, you can significantly lower the risk of encountering water damage in your Phoenix home.
Are there professional services in Phoenix that can help me repair water damage?
There are numerous professional services in Phoenix, Arizona like Aqua Dry Water Damage Restoration, dedicated to helping homeowners and businesses repair water damage efficiently. These companies employ certified experts who are adept at identifying and mitigating all sorts of water-related damages. From restoring flooded basements, and treating mold and mildew, to repairing structural damages, these professionals use the latest equipment to ensure your property is restored to its original condition.
When searching for 'water damage repair Phoenix' or 'water damage restoration Phoenix', you will come across some of the top-rated agencies providing these services in the Valley of the Sun. They understand the urgency of such situations and provide round-the-clock services to immediately address your concerns.
What are the common causes of water damage in Phoenix homes?
In Phoenix, the leading causes of water damage often arise from several factors. Firstly, plumbing issues, such as faulty pipes or leaks, can result in notable water damage if not promptly addressed. Secondly, the harsh weather conditions, including heavy rainfall and flash floods, are also significant contributors. Roofs are particularly susceptible to such weather conditions, hence, causing substantial damage when they leak.
Moreover, poorly maintained HVAC systems can lead to condensation buildup, subsequently causing water damage. Additionally, old, worn-out appliances or those improperly installed can leak, leading to further damage. Understanding these common causes can help homeowners in Phoenix take preventative measures to minimize potential water-related harm.
How can the climate of Phoenix affect the risk of water damage on my property?
The climate in Phoenix can have a significant impact on the risk of water damage to your property. Phoenix is known for its hot and arid climate, characterized by scorching temperatures and low humidity levels.